Among the world's major car manufacturers, Toyota ranks high. The Toyota Passo and Toyota Vitz are two examples of Toyota's hatchback lineup that are worth your consideration. We will discuss Toyota Passo vs. Toyota Vitz because you may need help deciding which is best. After reading the article, you will be able to decide because so many alternatives might need clarifying to shoppers.
Regarding sales volume, Toyota Passo and Toyota Vitz have fair shares in Pakistan. Various customers purchase both vehicles because they cater to different needs. Security and aesthetics are where they most diverge from one another.
Let's compare the Toyota Passo with the Toyota Vitz to see what differentiates them.
Comparing Toyota Passo and Toyota Vitz Features
Toyota Passo Vs. Toyota Vitz Engine
First, these two Toyota hatchbacks are two of the top 10 most fuel-efficient cars in Japan. They provide a range of three- and four-cylinder engines varying from 1.0 to 1.8 liters in diesel and gasoline varieties. An all-wheel drive is also an option, as are multiple automatic gearboxes.
There are a few reasons you shouldn't be afraid of the automatic transmission choice, even if some people are still afraid. To begin, the fuel efficiency of Toyota's automatic gearboxes is on a level with that of the finest gearboxes in the world.
As a Toyota Passo vs. Toyota Vitz, these are both appealing options for the fuel-conscience motorist who often transports a larger than usual group of people.
Toyota Passo Vs. Toyota Vitz Exterior
The Passo's classic style is perfect for any generation. It has alloy wheels and projection headlights for the outside. There are two separate 3rd-generation Toyota Passo models, each with a unique external design:
To complement its massive front grille, Toyota's Passo X has a clean and safe exterior design that places the vehicle's center of gravity low. It helps keep the front of the car from wobbling. The usual hatchback design can be seen in the rear, along with the vertical taillights.
The Passo Moda version is more stylish and sophisticated. A narrow rectangular grille sits in front, and the headlamps have a trapezoidal shape. The Moda variation has round Bi Beam Led headlights.
These lights are convertible between high and low light beams. The fact that it doesn't look like anything else out there is a major plus for this product.
The Vitz, on the other hand, has a sleek and aggressive front end that makes it seem both athletic and dangerous. A younger demographic will have a better appreciation for this design.
Toyota Vitz boasts a top-class form and a dynamic flair. The Vitz is accessible in 17 colors in the Pakistani market; however, the most common one is white. The fog lights are distinctive in appearance, and headlamps also contribute to its charm. Toyota Passo vs. Toyota Vitz, similar to the Toyota Passo, Toyota Vitz has a beautiful and distinctive trunk.
Toyota Passo Vs. Toyota Vitz Interior
The Passo cabin is quite roomy, and the cockpit has several useful features. The inside is expertly crafted to be as quiet as possible. Even more, the automobile boasts such nice seats that assure pleasant driving.
The controls of a Vitz are minimalistic and uncomplicated. The interior is meant to be roomy, with sufficient height, legroom, and a huge cargo capacity.
The Toyota Passo has a surprising amount of room for such a little car. This small Toyota hatchback's surprisingly roomy inside results from thoughtful design choices like thinner door panels and a dash that's moved forward.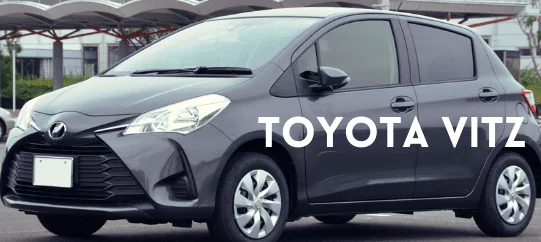 Safety and Security
The Passo has many safety features, including its airbags and electronic stability system. The Toyota Passo Sette, a little bigger four-door hatchback, is technically a mini-MPV and can seat up to seven people, although in very cramped quarters.
Everyday driving is best done with only four or five people since the first two rows of seats are adequate seating for normal passengers.
There is a cushioned bench rather than individual seats in the third line, which may accommodate a couple of very tiny individuals or toddlers. However, the third-row seats fold neatly to provide more room for luggage behind the second row.
FAQs
Which one is better, Vitz or Passo?
People in Pakistan find a lot of value in the Toyota Passo and Toyota Vitz. The Toyota Passo is a good option if you want safety, but the Toyota Vitz is superior in interior space, power, and resale value.
Is Passo bigger than Vitz?
The Toyota Vitz is almost a scaled-down version of the Passo. The three-door and five-door hatchback variants of the Vitz can accommodate up to five people.
Can a Vitz travel long distances?
Traveling along such paths is a breeze for Vitz. Before going on a lengthy trip, check the oil in your engine, brakes, radiator, and batteries. Ensure that you have a clean air filter as well. If you do that, you won't have any problems with Vitz.
Can Toyota Passo travel long distances?
The fuel economy of this car is its primary selling point. It can cover up to 24 kilometers on a single liter of gas.
How fast is a Vitz?
A Vitz RS with a 1.8-liter 2ZR-FE engine producing 130 horsepower (97 kW) and 173 Newton-meters (128 pound-feet) of torque, this Japanese import can sprint to 100 kilometers per hour (62 miles per hour) in under 10 seconds.
Final Verdict
What is the best option, Toyota Passo vs. Toyota Vitz? Consider what features are most important to you in a vehicle while answering this question. We have compared the two vehicles and gone through their features and distinctions.
There is an obvious need for reliable and cheap automobiles, such as the Toyota Passo and Toyota Vitz, as finances remain shorter and people continue seeking basic transportation. Used Toyota hatchbacks, if cared for correctly, may serve as pleasant and efficient transportation for several years and thousands of kilometers. Now, it's your turn to decide on a vehicle to take and buy it.