If you want to purchase a used Toyota Corolla and need some guidance, consider the following points.
Several variants of the Toyota Corolla have been since its introduction in 1968, and some of those early models are still on the road today. The bulletproof aspect of Toyota's little vehicle is a significant appeal, as are its dependability, safety, and inexpensive cost.
You can't simply die a Corolla; you have to kill it, so a used Toyota Corolla that's been well-maintained is a great option.
Reasons Why A Used Toyota Corolla Should Be Your Choice
1. Absolute Reliability
The car is quite reliable. There are some issues with the Corolla. However, you can cover them by the warranty or address them in subsequent model years. Despite this, dependability is a cornerstone of every Corolla model.
2. The Most Effective Use Of Fuel
Even though the official statistics for Toyota Corolla fuel consumption are only around 27 MPG in the city and 35 MPG on the highway, its owners insist they consistently achieve higher efficiency. It's durable enough that you may not even need to replace it for a long time. But you certainly can change it if you want.
3. Excellent Cost-Effectiveness
It may not be very expensive, but it offers everything you might desire in a reliable vehicle.
Do You Want To Make A Purchase? If You're Looking For A Used Toyota Corolla In Nigeria, Follow These Guidelines
Since it has been on sale for almost 50 years, many pre-owned Toyota Corollas are just waiting to find new families to call their own. The search for the ideal Corolla might seem daunting at first. Narrowing down the features that are most important to you can make the process much more manageable. Also, be careful should you accidentally choose a damaged Corolla.
Keep these things in mind while you shop for a used Toyota Corolla.
1. You will Find the Best Fuel Efficiency In A 2003-2008 Toyota Corolla
The fuel efficiency of used Toyota Corollas varies somewhat from generation to generation. Despite the little car's reputation for excellent gas mileage.
Fuel efficiency for a 2008 model from the 9th generation, which operated from 2003 to 2008, was a maximum of 28/37 mpg city/highway. The 10th generation of Corollas ran from 2009 to 2013. It achieved its best fuel economy of 27/33 mpg in 2013.
The 2014 Corolla obtains excellent fuel economy of up to 30/40 mpg on the highway. The 12th-generation Corolla has the greatest gas mileage of any vehicle available. But if you want to save money, a 9th-generation Corolla will go you almost as far.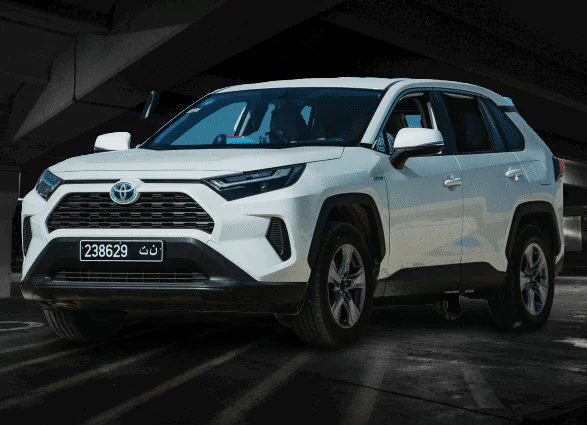 2. Think About How You Want To Look
There have been 12 generations of stylish Corollas available, and almost 40 million. Even though it's getting on in years, the 2014 Corolla is still rather sophisticated. This holds across the board, with the higher-end models being noticeably more refined than their lower-end counterparts.
3. What Is Your Price Range?
Since Corollas aren't the most expensive cars out there but aren't the cheapest, your money would go rather far. An older Corolla, say from 2007, isn't ideal if cutting-edge features are a must. But it comes with high recommendations for dependability and is much less expensive.
4. Think About The Space For Passengers' Legs
Legroom in the back seats may not be high on your list of priorities. It is something to think about if you use the vehicle as a contemporary taxi. Or if you anticipate having more passengers than usual in the back.
An 11th-generation Corolla is the greatest option in this situation. Because of the vehicle's increased length and width, there is now almost five inches more space for rear passengers. Even the twelfth generation will be flawless.
5. The Key Is To Locate A Trustworthy Provider.
Look for a reputable and authorized dealer. Simplify the buying process and guarantee that the owner properly maintains the vehicle.
Choose a Toyota-certified pre-owned vehicle if you can since they tend to be more dependable than dealer-certified pre-owned vehicles. They often include advantages normally associated with brand-new vehicles, such as warranties, driver assistance, and loaner vehicles.
6. A Test Drive Is Crucial
Experience is the best teacher. Test the car's acceleration, brakes, radio, and buttons. And listen for any strange sounds that could signal a problem by taking it for a spin.
An up-to-date secondhand Corolla might be the best option.
Search for a used 2018 or 2020 Corolla with some of the original product warranty still in effect. Standard Toyota warranties cover parts and labor for three years or 36,000 miles, and six years or 60,000 miles, respectively.
7. Call for Inspected Documentation
After you've had a chance to go over the Corolla and are pleased with it, obtain an official report from the vendor. Remember that the automobile's background significantly impacts its current condition and dependability. So verifying that the VIN equals the one on the report is essential. Do yourself a favor and obtain one if the vendor doesn't have one.
You Needed Some Help When Driving Used Toyota Corolla, Right?
If you want a Corolla, you have to go with a model from 2017 or later. In 2017, Toyota made many safety features, including automatic high beams. It includes frontal collision avoidance, lane change alert with driving aid, and blind-spot safety systems compulsory on all vehicles.
If you can't locate a suitable Corolla, you'll have to search for a while. Search before discovering a used vehicle that meets your dependability and gas mileage needs. Don't be fooled by Corolla's stellar reputation. Every car you buy should be inspected extensively by a reputable expert technician familiar with these vehicles and the Toyota brand.
FAQs
What year is Toyota Corolla's most reliable?
All Corolla models produced between 2003 and 2008 come with a recommendation from Consumer Reports. Toyota Corolla models from 2003 and 2004 achieved a respectable 4 out of 5 for dependability. While vehicles from 2005, 2006, 2007, and 2008 received the highest possible 5 out of 5 ratings. The average level of satisfaction amongst their respective models' owners was also 4 out of 5.
Can a Toyota Corolla last 300k miles?
Following the prescribed maintenance plan may extend the life of your new Toyota Corolla to ten years or 300,000 miles, whichever comes first. This is true whether you lease or buy your Corolla.
Is the Used Toyota Corolla a reliable car?
Indeed, among 35 alternative small automobiles, it had the highest dependability rating. Indicative of the Corolla's dependability is the low cost of its maintenance and repair. Owners typically fork up $362 yearly. To those who find this to be fair and economical, they would be correct.
Final Verdict
Still, there are dangers involved with the purchase of a pre-owned vehicle. Even if you're buying a secondhand model of one of the most ubiquitous automobiles in the world, it may have hidden damage from prior owners that would otherwise make it unaffordable. There may be an answer to your query regarding what to look for in a used Toyota Corolla. Consider our guidelines if you're in the market for a used Toyota Corolla.