Pakistanis always hunt for the greatest 1000cc cars in Pakistan when looking for an affordable car. There are numerous other reasons why people buy 1000cc vehicles in Pakistan.
1000cc is the horsepower of budget or semi-vehicles. There isn't any better car for a household of 4-5 persons than a 1000cc. Most cars in Pakistan are equipped with a 1000cc gasoline engine. This is because they use less gasoline and have enough space for 4 to 5 people.
But which car should I buy?
Many Japanese and Pakistani-assembled cars are accessible throughout the country. It has always been a big question for Japanese and Pakistan-assembled vehicles. Here is the list of the top 10 000cc cars in Pakistan that you wish to buy.
Kia Picanto:
The Kia Picanto is our top choice among the greatest 1000cc cars in Pakistan. The Kia Picanto's initial generation variation was introduced in 2004. It is made by the South Korean automaker KIA.
In Pakistan, a redesigned Kia Picanto with a distinct look and features will debut in 2022. It has a 1000cc engine and a gearbox that can be either automated or manual.
The Kia Picanto features a fairly compact design with four doors and seating for five people. The design is excellent for a small family vehicle. It may be parked within the house in a relatively small space.
Because of its economy, the Kia Picanto will be one of the most desirable 1000cc cars in Pakistan in 2022.
Price of kia picanto is PKR 2650000
Pros:
Excellent mpg for a 1000cc vehicle
It can safely seat five persons despite its diminutive size
It includes several current automobile characteristics
Available in a variety of colors
Cons:
The pricing is more than that of a budget automobile
Suzuki Cultus:
The Suzuki Cultus is a classic automobile in Pakistan. In reality, it is among the 19 cars that are still in full operation. The newest Suzuki Cultus 2022 is a current design with a new format that is causing quite a stir in Pakistan.
The Suzuki Cultus has a 1000cc engine that is ideal for its weight. It gets 14 to 18 kilometers per liter. The required mileage increases when you take a lengthy run.
Suzuki's 2022 concept includes a tiny hatchback shape. This 4-door Convertible has a really attractive design with a magnificent metal grille at the front.
The Suzuki Cultus comfortably seats five people. Furthermore, the power steering is also comfortable.
The price of Suzuki Cultus is 2340000
Pros:
The excellent fuel efficiency that Pakistanis prefer in a car
It has current automobile characteristics on the inside
One of the best 1000cc automobiles with cooled air conditioning
Spare components are widely available across the country
Cons:
Consumers have numerous challenges when it comes to the paint finish
Manual transmission issues
Suzuki Wagon R:
The Suzuki Caravan R is the company's pride in Pakistan. Pakistan's sole of 1000cc cars has many positive client ratings. The Hatchback looks fantastic with the Wagon R design.
The Wagon R is powered by a 1000cc engine and comes with both a conventional and an automatic gearbox. Because the Wagon R is offered in numerous variants in India and Indonesia, it is also called the PAKsuzuki Wagon R. It offers 14-16 Kilometers in the metropolis and will improve with time.
The Wagon R 2022 model has a plethora of features. You can also get the Japanese variety and the Pakistani-built version. There aren't any such modifications. Both are available for purchase.
The price of Suzuki Wagon R is between 20 to 25 lacs
Pros:
Wide open spaces are ideal for your comfort
The prices are reasonable
Spare components are readily available and reasonably priced
Air conditioning unit that is extremely efficient
Cons:
A big body may provide a challenge
It may cause issues at high speeds, but this is not a race car
Toyota Vitz:
The Toyota Vitz is Pakistan's national automobile. It is one of Pakistan's finest 1000cc automobiles. Toyota Vitz vehicles are widely used throughout the country. It was Vitz's first global model, debuting in 1999; ever since it has been arriving in large quantities in Pakistan from Japan.
The Toyota Vitz is among Pakistan's best Japanese 1000cc vehicles. It has a great design. It makes the occupants of the automobile feel quite comfortable. The new Toyota Vitz, the 3rd generation model, has incredible mileage. It can get up to 34 KM/L in a hybrid form. Other engine variations with 1.3L or 1.5L engines are available.
The Toyota Vitz interior and exterior are both stylish.
The Toyota Vitz price is 38 to 44 lacs.
Pros:
Superior durability and safety
A fantastic driving experience
The hybrid model gets the great gas mileage
Cons:
Toyota Belta:
In Pakistan, are you looking for 1000cc cars? So there you have it. The Toyota Belta is among the few sedans on the market with a 1000cc engine. It blends an incredible design with the incredible build quality.
The Toyota Belta is a Japanese-made vehicle. The fact that it's a sedan car makes it the greatest. It has a 1000cc engine that gets excellent mileage. The Toyota Belta gets 10-15 miles per gallon, which is respectable for a sedan. The appearance and interior are both beautifully crafted. However, there are some Amazon elements.
The Toyota Belta is a 6-passenger vehicle. There are many additional model versions with 1.3L engines. The Toyota Belta is well-known for its great mileage.
The Toyota Belta price is 11.5 to 21.5 lacs.
Pros:
It's a 1000cc sedan that's hard to come by in Pakistan
Excellent construction quality
It is an excellent vehicle for a large family
Cons:
The fuel economy is average
Toyota Passo:
Regarding a hardtop convertible, my favorite 1000cc automobile in Pakistan is the Toyota Passo. The Toyota Passo is among Pakistan's most well-known automobiles. It is a wonderfully designed vehicle with excellent build quality.
It has a 1000cc engine that gets excellent gas mileage. Different models, such as the Toyota Passo 2022, offer 24 to 28 km/l. Although being a hybrid car, this is an excellent fuel figure. Although vehicles from 2008 to 13 get less mileage.
The Toyota Prius's comfy seats were my favorite feature. It's as though you're sitting on the sofa. Six persons can be comfortably accommodated in the car.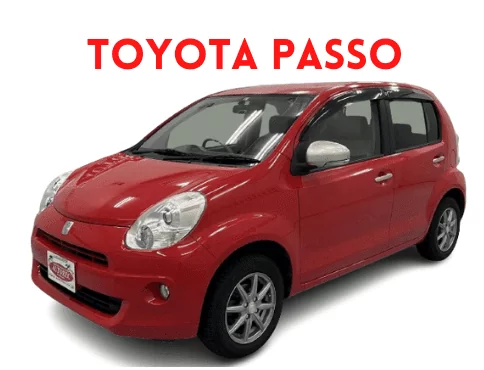 The price of the Toyota Passo is 2700000 on different models.
Pros:
Excellent internal design with exceptional comfort
Excellent construction quality
Excellent mileage figures
Lovely design
Cons:
The 2009-2013 models do not get good gas mileage
It can feel less powerful at times
Toyota Riaz:
The Toyota Raiz is indeed an SUV with a 1000cc engine. It was released on the global market in 2019. It has since been in the spotlight all around the world. The Toyota Raiz is a contemporary vehicle with impressive features and specifications on both the inside and outside.
In Pakistan, the Toyota Raiz is a 1000cc SUV. The economy on a 1000cc could be better due to the SUV style, but it is adequate. It delivers 12-14 KM/L. Aside from that, it is a full automobile in every way. It features everything a person would desire in a new car in the modern world.
Toyota Raiz is not available brand new in Pakistan; however, you can purchase a used one. Nonetheless, they are in excellent condition.
Toyota Riaz price is between 3700000 to 6500000 lacs
Pros:
Nicely constructed with an appealing appearance
It is packed with features and characteristics
SUVs provide extra space in the vehicle
Cons:
Out of pocket
The range is limited
Suzuki Swift:
The Suzuki Swift represents one of the most well-known vehicles in the country. The Suzuki Swift is in the spotlight with both the new 2022 version. Though it's not a 1000cc car, but rather a 1200cc vehicle, we now include it since you should think about it.
The ancient Suzuki Swift versions were extremely popular. They preferred automobiles, particularly those in the form of Pakistan. Suzuki has fitted up to six airbags in the fully fueled Swift 2022.
A Suzuki Swift 2022, or any model, is an excellent family vehicle. It possesses sufficient power to propel you forward. Furthermore, it gives 12-15 km/l. There are manual and automated transmissions available.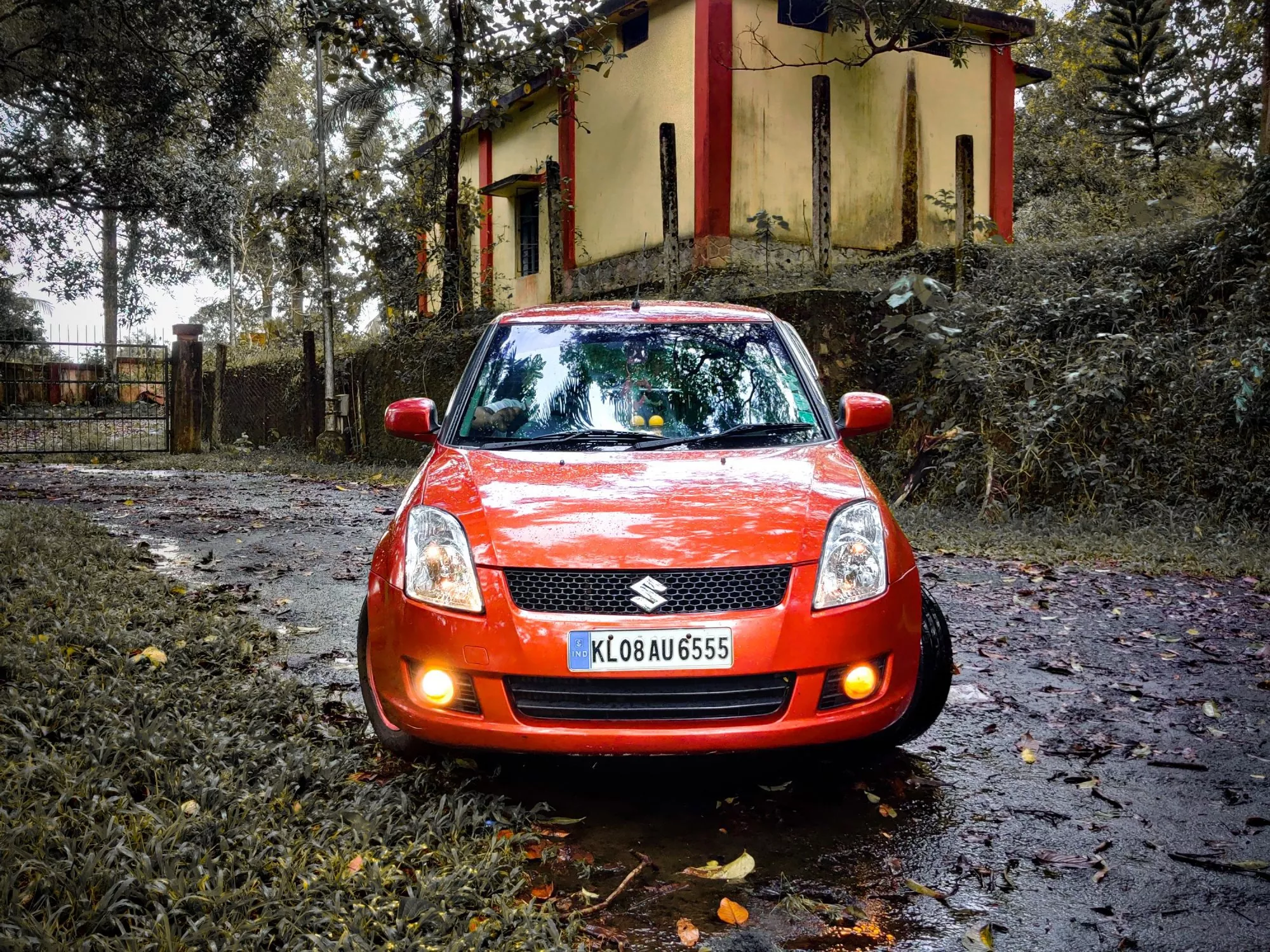 Its price range is 27 to 31 lacs.
Pros:
A futuristic-looking robot
excellent construction quality
Airbags provide protection
The new series of Suzuki Swifts comes in a variety of variants
Cons:
A little pricey
The majority of the interior components are made of plastic
Daihatsu Rocky:
The Daihatsu Rocky is yet another excellent SUV with a 1000cc engine. It is one of Pakistan's greatest Vehicles with a 1000c car. There is currently no Daihatsu Rocky mania in Pakistan, but it will make the headlines in the next few days. It is sometimes compared to the Toyota Riaz.
The Daihatsu Rocky is a 1000cc vehicle that gets 14-16 km/l.
There's no other SUV with a 1000cc motor that really can match that figure. Furthermore, each feature and specification is available in the vehicle's interior and exterior. It will be an excellent SUV option.
In Pakistan, the Daihatsu Rocky costs PKR 5,600,000.
Pros:
1000cc SUV
There are numerous features and specs to choose from
good construction quality
Cons:
Toyota Aygo:
The Toyota Aygo seems to be the most dependable vehicle available. It is the second generation, which debuted in 2014. The Toyota Aygo is indeed a compact vehicle powered by a 1000cc engine. The new Toyota Aygo isn't available in Pakistan, but used models are.
The Toyota Aygo has a lower fuel economy of 12-14 km/l than its competitors.
However, it provides a far superior comfortable ride than its competitors. Furthermore, the Toyota Aygo is an excellent family vehicle. Its tiny form allows it to fit into any car parking space. The Toyota Aygo has a very reasonable pricing range. This is why it is regarded as one of the greatest 1000cc vehicles in Pakistan.
Toyota Aygo prices in Pakistan range from PKR 1,900,000 to PKR 2,100,000 lacs.
Pros:
Excellent construction quality
A pleasant ride
Comfortable seats
Cons:
Average distance traveled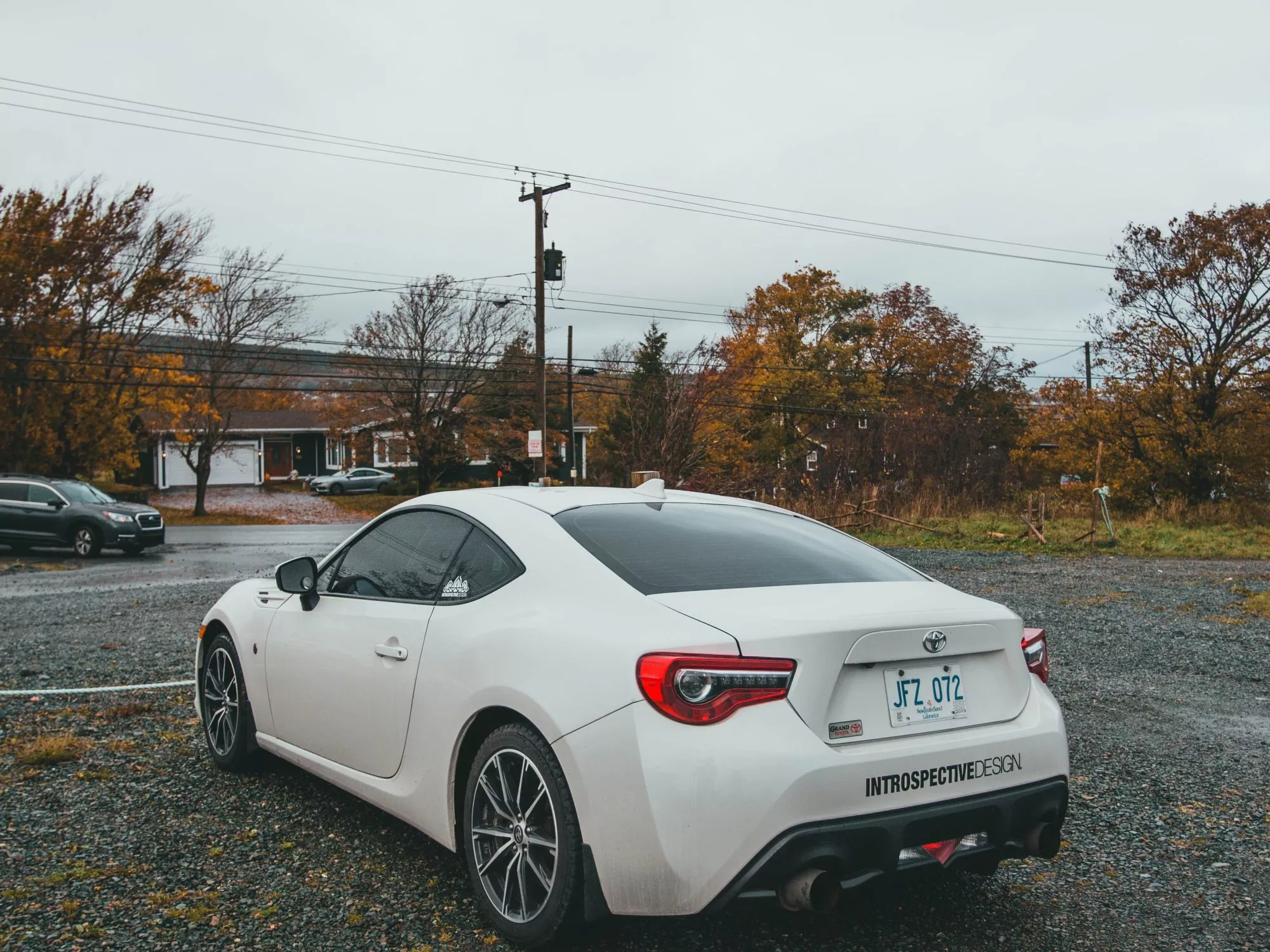 Final Thoughts
Considering that purchasing a 1000cc car is an excellent decision. It proved to be both a great car and a pleasant ride. All of the vehicles described above have some fantastic attributes. In certain automobiles, such features are not even expected to be accessible. So these are the best 1000cc cars in Pakistan. So, please share your thoughts on these vehicles in the comments area.
Expert Advice:
I enjoy driving the Toyota Passo and Suzuki Swift. I drove each of these, and believe me, they deliver the best driving experience possible. Please do so if you possess the funds to get either of these cards. I also like the Wagon R.
This is because spares are widely obtainable in every city, and it isn't a complicated car, so it is a decent pick. The prices and features of 1000cc vehicles in Pakistan are listed above.