Electric and hybrid cars have been at the forefront of a major shift in the automobile industry. The Audi A3 E Tron is a standout among these cutting-edge automobiles. This remarkable product brilliantly combines the advantages of environmentally friendly transportation with the precision of German craftsmanship. Let's dive deep into the unique capabilities of the A3 E-Tron.
Audi A3 E Tron Interior
You are instantly immersed in refined elegance when you enter the Audi A3 E-Tron. The dashboard's spare aesthetic belies the high quality and ease of use it provides. Nothing currently competes with the A3, which feels high-end enough to warrant its asking price.
The only noticeable differences are a power meter in place of a rev counter (you don't have to view the fancy power distribution graphs if you don't want to) and a smaller trunk due to the compact placement of the battery pack in the back of the Sportback. However, the Audi interior provides more room for passengers than the typical Volvo V40 or Mercedes A-Class, demonstrating the seamless integration of Audi's new e-tron technology.
Audi A3 E Tron Specs
Discussing the Audi E Tron specs illuminates its prowess as a game-changer in its segment. 
EPA-estimated all-electric range of 16–17 miles, 80 mph top speed
Combined MPGe of 83–86 (gasoline only: 35–39)
7 seconds to 60 miles per hour
max speed of 130 mph
The front-wheel drive (FWD) parallel hybrid has a 75 kW/330 Nm/243 lb-ft electric motor and a six-speed S tronic automatic gearbox. The gasoline engine produces 110 kW (150 hp) and 250 Nm (184 lb-ft) of torque. The electric motor system produces 204 horsepower (152 kW) and 258 pound-feet (350 Nm) of torque thanks to its liquid-cooled permanent-magnet motor. about torque
Under the back seat is an 8.8 kWh lithium-ion battery cooled by liquid.
Two hours and fifteen minutes on a 240-volt charger.
Hatchback and Sportback with Excellence
Its adaptability is on full display in the form of its two unique trim levels. The Audi A3 E Tron hatchback is the best option for driving through congested city streets because of its quick acceleration and small size. On the other hand, the Audi E Tron Sportback has a more extended, more fluid profile, oozing elegance and providing greater cargo capacity, making it suitable for short and longer trips out of town.
Accessories
Audi offers a wide variety of Audi A3 E Tron accessories to let you personalize your vehicle. Audi provides a wealth of customization choices for the A3 E-Tron, allowing the driver and passengers to make the car uniquely their own. These options range from custom-fitted, high-end floor mats to cutting-edge multimedia systems that up the entertainment ante and reflect individual tastes.
The interior isn't quite as advanced as the BMW 330i's, but at least the simple controls are easy to use. Instead, just the most necessary settings, like the heating and air conditioning, are conveniently placed within reach.
Sustainable Energy Centre
The A3 E-Tron's hybrid design is its most distinctive feature. The A3 e-tron is an authentic Audi. In just 7.6 seconds, it can go from 0 to 100 km/h (62.14 mph) and reach a peak speed of 222 km/h (137.94 mph). The average fuel consumption for the five-door vehicle is about 1.5 liters per 100 km (156.81 US mpg), and CO2 emissions are just 35 grams per km (56.33 g/mile) according to the ECE standard for plug-in hybrid autos. Its maximum speed in electric mode is 130 km/h (80.78 mph), and its electric range is 50 km (31.07 miles).
Audi A3 E Tron Range
The range of an electric or hybrid vehicle is crucial to its viability. The Audi A3 E-Tron lineup provides a refined combination of electric and petrol propulsion. A 110 kW (150 horsepower) 1.4 TFSI combustion engine is under the hood. The TFSI is coupled to a 75 kW electric motor via a clutch.
A newly developed six-speed e-S tronic transmits power from the disc-shaped electric motor to the front wheels. They are complementary power plants. Maximum pulling power from the TFSI is available from 1,750 to 4,000 rpm. While peak torque from the electric motor is available from idle to roughly 2000 rpm.
Potential Hiccups: Audi A3 E Tron Problems
The rare breakdown may happen with any car, regardless of make or price. Some Audi A3 E-Tron customers have complained about infrequent but noticeable problems with the car's high-tech electrical systems and infotainment interface. However, setting these concerns in their proper perspective is essential. Audi's well-developed customer care system guarantees that any reported issues with the Audi E-Tron are dealt with promptly, maintaining the brand's reliability.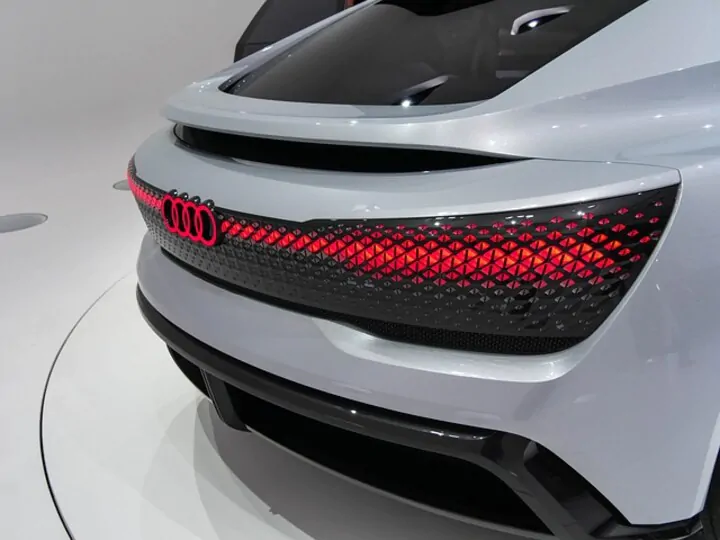 Dynamics of Audi A3 E Tron Charging
The beating heart of an electric car is its charging system. The ability to charge it demonstrates the car's forward-thinking design. The vehicle's high-tech fast-charging system guarantees you spend as little time as possible attached to a charging station, furthering the idea of convenient eco-driving.
Audi A3 E Tron Reliability
Prospective customers care most about the product's dependability. Regarding dependability, the Audi E-Tron shines thanks to the brilliant synthesis of German precision and advanced electric vehicle technology. This cooperation allows drivers to experience the benefits of hybrid vehicles without the hassle of constant repairs.
Commercials Featuring the Audi A3 ETron
A car's popularity may be increased by increasing its exposure in the press. The ads for the Audi E-Tron have been works of art in filmmaking. They do an excellent job of capturing the car's two distinct personalities, highlighting its high-end appeal and eco-conscious heart.
Electrified Battery Pack Audi A3 Models
The Audi A3 E-Tron's charger is more than a convenience; it's a need. Audi offers a range of Audi E-Tron chargers to accommodate various customer requirements, from rapid chargers that can bring your car back to life in a matter of minutes to more gradual choices that won't disrupt your day.
Audi A3 E Tron Home Charger
Many people find that charging at home is the most convenient option. As an example, consider the Audi E-Tron home charger. This charger was made to work in tandem with standard home power supplies, making it the ideal partner for E-Tron owners who want to start their day with a fully charged car.
Closing Remarks
The Audi A3 E Tron makes a statement that truly attracts Audi lovers. It makes the bold argument that eco-awareness and high-end automobiles have a future together. The A3 E-Tron promises a thrilling experience in luxury, performance, and ecological responsibility, whether you opt for the fast hatchback or the elegant Sportback. The Audi E-Tron should be at the forefront of your mind if you're looking for a car representing the automotive industry's pinnacle.