New models and technological improvements are introduced annually in the automobile business, making it a dynamic field. For almost twenty years, Kia Motors has set the standard for producing rugged but aesthetically pleasing sport utility vehicles and luxury cars. This article overviews the most recent 2023 Kia Sedans and their key features and specifications.
GT-Line Forte 2023 | Kia Sedans Latest Model
The Kia Forte GT-Line's optional slim front bumper, grille, and headlights are only the beginning of its eye-catching bundle of possible styling enhancements. It also includes cutting-edge convenience and safety features.
Equipped with 17-inch alloy wheels
LED daytime running lights, fog lights, and taillights/side markers/rear spoiler
An ergonomic sport wheel
Sporting SynTex and fabric upholstery
Smart Key with Remote Start 10.25-Inch Touchscreen Display with Navigation, Kia Connect, and SiriusXM® Satellite Radio
Technology to detect vehicles in one's blind spot and to help drivers avoid collisions in reverse traffic.
Experiencing GT
When you put yourself in the driver's seat of a Kia Forte, surprising things occur. The starter clicks, the tailpipe bellows, and your hands find a natural home on the steering wheel. The Kia Forte GT is more than a vehicle; it's a sensation. You need to get behind the wheel to get a feel for it because it is one of the best AWD Kia Sedans.
Powertrain
Powered by a turbocharged engine generating 201 hp and 195 lb-ft of torque, which is less than the 577 hp of the 2022 Kia EV6. The Forte GT is a joy to drive, especially when fitted with the available Michelin® Pilot® Sport 4 Summer Tyres.
Transmissions for High-Performance
The conventional 7-speed quick-shifting Dual-Clutch Transmission in the Forte GT enables the driver to adjust the turbocharged engine's powerband with paddle shifters placed on the steering wheel. Alternatively, a 6-Speed Manual Transmission is also available for those who like to stick to the basics.
2024 K5 GT | Kia Sedans Latest Model
Use the 2024 K5 GT to set yourself apart. The K5 GT is designed for individuals who demand excellence and would settle for nothing less than the best in performance and comfort.
The active torque distribution between vehicles' front and rear axles with all-wheel drive (AWD) is intended to improve driving performance in challenging conditions.
Power on Demand
The basic 180-horsepower turbocharged engine provides remarkable confidence-inspiring performance thanks to its instantaneous 195 lb-ft of torque at 1,500 RPM.
Class-leading Torque
With its quick-shifting 8-Speed Dual Clutch Transmission and wet clutch, the K5 GT's 2.5-litre turbocharged engine produces 290 horsepower and class-leading 311 pound-feet of torque.
It has an automatic 8-speed dual-clutch gearbox and 2.5-liter 4-cylinder.
The turbocharged engine generates 290 hp and 311 lb-ft of torque, and the car can accelerate from 0 to 60 mph in as little as 5.7 seconds.
Suspension tweaked for sport
Black machined gloss finish on 19-inch alloy wheels
Heated front GT Sports seats, a panoramic sunroof, and quad-tip dual exhausts.
2023 Stringer | Kia Sedans Latest Model
The Stinger Tribute Edition is a special sedan created to honour the history of the Stinger. The Kia Stinger is the pinnacle of daring design and top-tier performance, and it was only made available to a select few throughout the globe. Kia's commitment to the cutting edge is reflected in the Stinger Tribute Edition's luxurious interior and exterior. The 2023 Kia Sportage Hybrid and 2023 Kia Sportage SX Prestige also have great notable upgrades.
Performance
The new Stinger GT-Line Apex Special Edition has a black exterior trim including fender garnishes, exhaust tips, mirror caps, and a carbon fibre patterned inside trim producing 300 horsepower. This Special Edition Stinger is equipped with the following features as standard since it is meant to impress:
300 horsepower and 311 pound-feet of torque from a turbocharged 2.5-litre inline-five
10.25-inch Nav Screen Touch-Based
Package of state-of-the-art driver-assistance devices
Front seats are heated and upholstered in leather.
All-wheel drive with Brembo® braking is an option.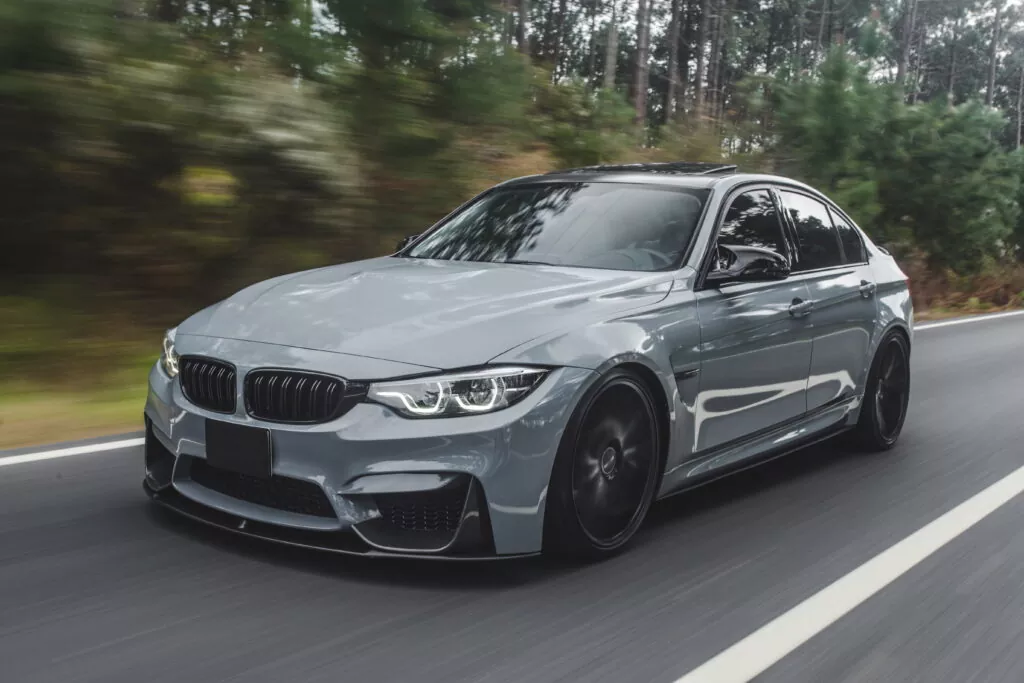 What to Consider When Buying New or Used Kia Sedans
Sedans are still a viable option for people looking for a budget commuter car or even a sporty daily driver, despite the rising popularity of other body shapes. Since this is an older body style, several manufacturers still provide at least a few variants, making the rivalry fierce; yet, Kia sedans distinguish themselves in many ways.
Pros
Outstanding cost-effectiveness
Superior to most other manufacturers' warranties
Superior levels of machinery
Inexpensive, state-of-the-art entertainment systems
Cons
The controls are dull at best.
In most cases, the ride quality is a little bit too stiff.
CVT gearboxes aren't always the most active.
FAQs
What are the best Kia sedan cars?
The tiny Rio or Forte are great options if you need something affordable and reliable for daily use, but the Stinger is the way to go if you want something with a bit more pep and excitement to give.
How much does a new Kia sedan cost?
The Rio and Forte prices begin at around $20,000, while the K5 starts at roughly $25,000. However, the Stinger, focused primarily on performance, costs close to $40,000.
Does Kia have a sports sedan?
The Kia Stinger is the brand's quickest vehicle, although it would be stretching things to classify it as a true sports car. The baseline engine and rear-wheel drive are both competent, while an optional 368-horsepower V6 and all-wheel drive significantly enhance the vehicle's performance and handling. It is the automaker's fastest sedan, with a 0-60 mph time of little over five seconds and a peak speed of 130 mph.
Is any Kia sedans luxury?
Although the K5 and Stinger's highest-tier trims provide consumers with a high-quality interior and certain luxury accouterments, neither vehicle is a true premium sedan.
Conclusion
The Kia cars entered the American market in 1994 by introducing the small Sephia. The base model (GS) and upper (LS) trim levels (RS) of the budget-friendly Kia Sephia were originally available. Before the Spectra and other types of older Kia Sedans were released by Kia in 2000, the Sephia was the company's sole sedan option. The 2001 Kia Optima was the company's first North American market sedan with a six-cylinder engine.
The 2023 Kia Rio Sedan, a reasonably priced subcompact, was introduced simultaneously. Kia Sedans 2022, like Optima, Rio, and the tiny Forte, are just a few of Kia's sedans that have seen quality increases and technological advancements like turbocharging and petrol direct injection as the company has grown. In 2004, Kia introduced the Amanti, a luxury sedan that provides good value for the money. Kia's Latest models, like the Cadenza and K900 with rear-wheel drive, demonstrated the company's commitment to the upscale segment.